Requirements:
PLEASE BRING:
Paper:
2 individual sheets of 22" x 30" ARCHES 140lb COLD PRESS Watercolor paper OR an 11" x 14" ARCHES 140lb Cold Press tablet
Palette:
White plastic with a large area for mixing washes and deep wells to hold paints.
Pikes or similar with lids
*1 White enameled butcher tray: good for mixing colors, nice to have but not absolutely essential.
Pencils:
Four (4) #2 ordinary pencils

#4 or #6 pencil to make transfer paper OR transfer paper if you have it

Kneaded or white erasers
Brushes: MUST be WATERCOLOR brushes
Good ones are worth the investment

May be sable, most expensive, but nylon white synthetics work well
1. FLATS: 1" Flat & 1/2" Flat
2. ROUNDS: #4, #6, #8 and #10
3. Smaller brushes are ONLY for details
Paints: Windsor Newton or Cotman in TUBES only
ONLY THESE PAINTS
1. Ultra Marine Blue
2. Cobalt Blue
3. Burnt Sienna
4. Burnt Umber
Support for Paper:
18in by 24in foam core or wooden drawing board
MISCELLANEOUS SUPPLIES:
Viva Paper Towels (un-embossed)
Tissues without lotion
Natural Sponge
Cotton Rag
Tracing Paper
Knife or Credit Card for Scratching out Grass
Liquid Frisket
Masking Tape/Stapler
Old Toothbrush
Places to Purchase Materials:
Cheap Joes Art Stuff
1(800)227-2788
www.Cheapjoes.com

ASW (Art Supply Warehouse)
1(800)995-6778
www.aswexpress.com

Dick Blick's
1(800)828-4548
www.DickBlick.com

Jerry's Artarama
1(800)827-8478
www.jerrysartarama.com

A lot of the materials can be purchased at Hobby Lobby, some at Joanne's Fabrics and a few at Michaels.
QUESTIONS?
PLEASE EMAIL:
Academy@artleaguehhi.org
Instructor Bio: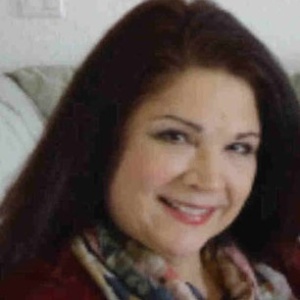 JAN ROSS has been creating art since the time she could hold a crayon, however, her formal arts education began at the Chicago Academy of Fine Arts. She continued her studies while living and traveling in Europe for 6 years, as well as ongoing education through workshops with some of America's top watercolor instructors. These include M. Stephen Doherty, Editor in Chief, American Artist Magazine, Jan Kunz, Judi Betts, Jim Kosvanec, Gerald Brommer, Joseph Bohler, Joseph Fettingis, Mel Stabin, Betty Carr, John Salminen, Arne Westerman, Mary Whyte, Jack Shields, and Gary Curtis.

The Georgia Watercolor Society, The Red River Watercolor Society, The Missouri Watercolor Society, Western Colorado Watercolor Society, Rhode Island Watercolor Society, Watercolor Society of Alabama, Alaska Watercolor Society, and North East Watercolor Society, have awarded her Signature Membership, their highest credential for achievement in watercolors. She also received her Member of Excellence, the credential of highest-ranking with the Atlanta Artists Center, the largest art organization in the Southeastern USA, in 2005 and is now an Elected Member to the American Professional League, aka The Salmagundi Club. Her award-winning watercolors have been accepted in more than 500 Local, Regional, National, and International Juried Competitions, as well as numerous one-woman and invitational exhibitions.

Jan's goal of having her work exhibited in all 50 states is now accomplished as of 2023.

Numerous local and national publications have featured Jan's work. Most notably the watercolor, On the Bit, appeared on the cover of the International Magazine, The Chronicle of the Horse and the Missouri Watercolor Societys International Watercolor Studio magazine. The Cobb County Commissioners and Board of Education is included her watercolor painting, Baba, Afghani Elder in a book celebrating top artists in Cobb County, for their 175th Anniversary.

Currently Jan teaches watercolor classes at Art League Academy. She is on the Board of Directors for Art League of Hilton Head.

Jan continuously strives to capture the spirit of people, the essence of a place, and the many textures of things around her. Having traveled to 27 foreign countries, this Ohio native has been fortunate to have an endless supply of subject matter. Her work is included in collections across the USA and Europe. Currently, Jan lives on Haig Point, on Daufuskie Island, S.C., with her husband, Robert.