Requirements:
Supply List for Susan Mayfield's
Pastel Workshop
1. A portable easel, Art League Academy has easels you can use, or you can bring your own preferred easel.
2. Small sketchbook for notes and preliminary sketches.
3. Vine charcoal, soft or extra soft. Pink Pearl eraser for toning exercise.
4. Pantone or Copic markers in 3 shades of gray and black (light gray, medium gray, and medium dark gray,plus black.
5. At least a dozen or two of your favorite reference photos of landscapes, preferably photos that you took yourself. You can bring in your ipad or computer or print them out. Please choose simple scenes. I will have extra photos.
6. Pastels
Working in pastels, you will find that unlike oil, more is better. If you are just getting started in pastels, get a large set of harder pastels like Nupastel, and as many softer pastels as you can afford. All the nice, soft, expensive pastels come in sets, and you can save by buying sets instead of individual sticks. I use a variety of pastels: Sennelier half-sticks, which come in gorgeous darks, you can find them on sale at Dick Blick. I also use pastels from Terry Ludwig, Unison, Schminke, etc... If you don't want to invest yet in a lot of expensive pastels, Michael' carries a good inexpensive sets from Faber-Castell, Rembrandt, and various Nupastel sets.

Unlike oil or acrylic, the more colors the better with pastels. Make sure you buy some good, deep darks in various hues

7. A container for your pastels: If you don't already have a commercially available pastel box with individual compartments, you can find good ones at http://heilmandesigns.com, http://www.judsonsart.com and other art supply stores. If you don't have a pastel box, you can improvise with a large size Tupperware container with a top filled with a bag of plain cheap grits, corn meal, or rice. This keeps the pastels clean and protected.
8. Masking tape (not blue)
9. Scissors
10. Pastel Paper:
I recommend bringing to the workshop 11x14 or 12x16 sized pastel paper or larger, and we can tape off into smaller sections. We will be doing various exercises on these small taped off sections, along with several larger pieces. I recommend for this workshop using UArt 400 or 500 grade which can be found online at various sites such as: http:// www.jerrysartarama.com/ and http://www.dickblick.com/, http:// dakotapastels.com/. Other papers I use- Art Spectrum pastel paper, Sennelier La Carte paper, Pastel Mat. Please bring whatever pastel papers you usually use, and I will have several kinds of paper on hand for students to try out, and will demonstrate how to make your own pastel paper.
11. Baby wipes. Get the big pack...
12. Drawing board or boards larger than paper sizes. I use store-bought Masonite painting boards
13. Rubbing Alcohol and old paintbrushes to tone paper and to under-paint. Denatured alcohol or 90-percent isopropyl alcohol is best.
14. Apron



QUESTIONS?

Please email academy@artleaguehhi.org.

Instructor Bio: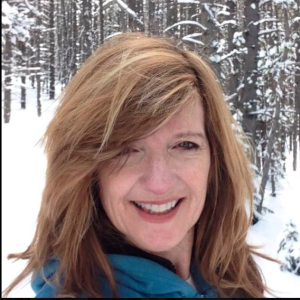 SUSAN MAYFIELD is an award-winning artist known for her use of bold pastels and oils. A native South Carolinian, she has divided her time between the coast of Carolina and the high mountain desert of her home in Salida, Colorado.

Mayfield's career has included solo and group exhibits in galleries such as the Wells Gallery and the Gibbes Museum in Charleston, SC, the Joyce Robins Gallery in Santa Fe, NM and The Red Piano Gallery in Hilton Head. Recent awards include 2019 Best in Show award at South Park Plein Air Festival, Best in Show and Southwest Magazine Award at the 2018 Mile High Pastel Society of Colorado National Exhibition, the Quick Draw Award at the 2018 Central City Colorado Plein Air Festival, Quick Draw Award at the 2017 Red Rocks Plein Air Festival in Moab, Utah, the Elizabeth Mowry Poetic Landscape Award at the 2017 Mile High Colorado Pastel Society Exhibition, "People's Choice" and "Quick Draw" awards at the 2016 South Park Plein Air Festival, and the Best in Show award at the 2015 Show Park Plein Air Festival. Mayfield's pastels have been chosen for the Art in Embassies program.

Mayfield teaches art classes and workshops throughout the country and her paintings can be seen at the Edward Dare Gallery in Charleston, SC, the Sandpiper Gallery on Sullivan's Island, SC and at her studio in Salida, Colorado.


WEBSITE: susanmayfield.net
EMAIL: susanmayfieldart@gmail.com
IG: https://www.instagram.com/susanmayfieldart/