Requirements:
Carol Iglesias
Pastel Painting Materials List
The following is a list of items that I like to use. These are suggestions. You may use whatever materials that you have or prefer with the exception of the sanded paper which works well for underpainting.

The items in bold are the most important supplies needed to start with.

Soft Pastels (I primarily use Sennelier, Jack Richeson)

Hard Pastels (I use Cretacolor, Jack Richeson or Nupastel)

Graphite Pencil (I like the water soluble Technalo CARAN d'ACHE, B)

Small Sketchbook (I use 3.5" x 5" Strathmore Sketch)

UART Sanded Paper a must have - I love this type of paper! 280 is a good grit. (I use pre mounted Dakota 8-Ply Board from dakotapastels.com 9" x 12" or 11" x 14" are a good size.)

2" Blue painters tape for catching your pastel dust!
Gloves in a Bottle/Barrier Cream or Gloves (I like GreatArtGloves.com)

Baby Wipes and Paper Towels (Viva are best!)

Sharpie Pen (Black Ultra Fine Tip)

No.1, 3 and 5 Cool Gray Marker (I like the COPIC sketch dual tip marker with chisel and brush tip)

White Artists Tape 1" and Black Artists Tape 1" (both not needed if you are using pre mounted boards)

Drawing Board, Hardcore Board or Masonite (not needed if you are using pre mounted boards)

Pastel Travel Box (I use a Dakota Universal Travel Box)

Glassine sheets (wax paper can also work to temporarily protect your work)

A few of your own images that you are excited to paint! (These can be good sized photos, preferably at least 8" x 10" or ipad images.)

Isopropyl Alcohol with small painting cup (I will have plenty of alcohol for you to use if you don't want to travel with it)

1" Inexpensive Watercolor Brush (I like Winsor & Newton Sceptre Gold II Sable)

Instructor Bio: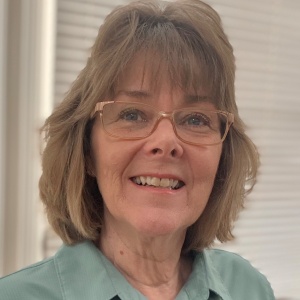 CAROL IGLESIAS was born in Montreal, Canada. She grew up in the Pacific Northwest and currently lives on Hilton Head Island, SC. She is an award-winning artist, instructor, and juror who has exhibited her paintings extensively at galleries, museums, and shows.

She works with oils and the brilliant color and texture of soft pastels. Her background in traveling has a strong influence on her subject matter. Carol employs a contemporary impressionistic style and has painted plein air for more than 20 years, in France, Italy, the Netherlands, the Caribbean, Glacier National Park, Washington, Virginia, North Carolina, South Carolina, Florida, Nevada, New Mexico, and California to name a few.

Her work as an impressionist painter captures the very essence of her experiences throughout her well-traveled life. She invites the viewer to share in her love of the world and entices with her bold use of color and light. One painting may depict an appreciation of architecture and in another, colorful reflections on the water.

Carol's strong compositional elements convey the intense beauty the artist sees in the world around her. Her paintings don't just depict a landscape but beckon the viewer into a glimpse of someplace that they might otherwise never experience or imagine. "People often say that my paintings take them to a place that they would like to be or remind them of someplace where they have been. I want the viewer to join me in a visual journey with his or her own experiences and emotions."

In 2012, she was awarded a prestigious Artist Residency for one month at "Les Amis de la Grande Vigne" in Dinan, France, the former home and studio of the famous French artist Yvonne Jean-Haffen. One of Carol's paintings was selected for the Museum's permanent collection and was on exhibition in France during 2013 and again in 2019.

She is an award winning signature member of The Maryland Pastel Society, as well as current member of The American Impressionist Society, Oil Painters of America, The Pastel Society of America, and the Laguna Plein Air Painters Association. Her painting was selected as a semi-finalist for The Laguna Plein Air Painters Association, LPAPA'S 17th Annual Best of Plein Air Show.

Some of her paintings are in public and private collections throughout the U.S. as well as in five international countries. Her work has been published in many newspapers, magazines and books including "The Freelance Star", "Le Petit Bleu des Cotes d' Amour", "Quest France", "Elan Magazine", "American Art Collector Magazine", "The Piedmont Virginian Magazine", "The Best of America Pastel Artists, Volume II", "The Best Medical Advertising and Graphics" and the "2017 American Art Collector Book".