Requirements:
PLEASE BRING:
Paper:
A small watercolor block (11x14 or size of preference) or watercolor paper to cut to size, along with a small waterproof board, masking tape or clips. Arches, Artistico or Richeson paper are excellent choices. I use 140lb rough for outdoors if I need texture and I use 140lb cold press if I don't. 300lb paper is too heavy for outdoor use. Feel free to use a watercolor sketchbook.

Accessories:
A chair, or small seat, Sunblock, Repellant, water container, paper towels, pencil, white crayon, masking pen and kneaded eraser, a spray bottle for water, sketch book. You may want a phone or ipad for taking pictures. Bring snacks, lunch, food, a trash bag, and water (to drink and paint with).

Umbrella:
It's important to shade yourself and your paper. There are many umbrellas available on the market and I'm using the EASEYL umbrella from www.artworkessentials.com.

Easel:
Your choice. I use the En Plein Air easel because it's light yet durable. You can order it from https://enpleinairpro.com/ or most big supply companies carry it. You can also sit comfortable in a chair and paint on your lap!

Palette:
Your choice: Make it light and portable. Most people like a portable pan palette. I use my large Quiller palette because I like mixing large areas of paint. You can also use a butchers tray or white plate

Brushes:
Brushes are personal and your choice. I usually use a medium round, a small round for details, a rigger, and a flat. Here are some brands you might like: Princeton watercolor brushes, Cheap Joe's Dream Catcher line, Cheap Joe's Golden Fleece brush line, Pearl's Tribeca Watercolor Brushes, and Stephen Quiller's brush line. I usually only use 4 brushes: a 1" or 2" Stephen Quiller flat for skies, a couple of medium rounds, a fine brush, and a rigger. Right now I'm using an Isabey 6234 Mop Brush #2 and #4 and I like the Raphael Softaqua Petit Gris Imitation Squirrel, #4 and #6.

One medium brush (#8ish) One 1" or 2" flat wash brush (the bristles should be very, very soft and pliable and not stiff), Any fine brushes that you like for detail work (#2-6). Riggers are nice to have for tree branches, along with any other specialty, round or flat brushes you'd like to work with. Simply Simmons small flats and rounds are good for "lifting".

TUBES OF WATERCOLOR PAINT:
Professional pans are fine and be sure to use professional grade paints. I use tube paints such as Daniel Smith, Quiller, Winsor-Newton, Da Vinci, Holbein, Rembrandt, American Journey, Maimeri.

Buy good quality brushes and paper and your product will be first rate! If you already own watercolors, bring what you have and you can fill in later. It's recommended that you DO NOT buy Cotman and Grumbacher paints, which contain a lot of fillers, prohibiting transparency and brightness.

My traditional paints are as follows and I recommend you have the paints that are underlined and in bold:

YELLOWS: Please have a Yellow such as Aureolin Yellow, Indian Yellow, Bumblebee Yellow, Yellow Ochre or Quinacridone Gold.
Burnt Sienna

BLUES & VIOLETS: Ultramarine Blue, Cobalt Blue, Cerulean Blue, Thalo Blue (I also love Peacock Blue - similar to Thalo).

REDS: (SELECT YOUR TWO FAVORITE) Quinacridone Rose, Permanent Alizarin Crimson, Red Hot Momma or a medium red.

GREENS: (Your Choice) Serpentine Green, Perylene Green, Skips Green (pick one)
QUINACRIDONE COLORS: If you like bright and pure color, give any of these colors a try!

NEUTRAL TINT This color can be mixed with anything to make it look gray or black. I use it a lot!

INTERNET ART SUPPLIERS:
www.dickblick.com; www.jerrysartarama.com; www.cheapjoes.com; www.amazon.com

QUESTIONS ?:
Please Email:
Academy@artleaguehhi.org
Instructor Bio: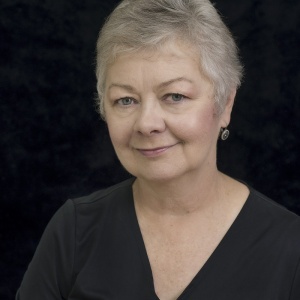 CATHERINE HILLIS has enjoyed the arts all her life. She won awards for her artwork as a child and was a musician in high school and college. Catherine acted and modeled in print and television ads as a youngster, later majoring in Theatre at the University of Georgia. She knew she would always be involved in the arts in some way.

After receiving a Bachelor of Fine Arts, cum laude, from the University of Georgia, Hillis continued her Master of Fine Art studies at the University of Texas. Her journalist husband's career took her to different cities, finally settling in the Virginia and Washington D.C. area, where she established her reputation as a fine art watercolor artist and a popular instructor. In late 2017, she moved to St. Simons Island, on the coast of southern Georgia, to continue her work, inspired by the low country, the beach, and the spirit of the area.

Hillis works both in the studio and outdoors. During the past few years, the artist has traveled extensively to Plein Air competitions, fulfilling her love for painting nature and history. She is drawn to scenes that are often forgotten or neglected and find the intrinsic beauty in them. Hillis believes that observation is her best teacher and she is known for the effect of light and movement in her work.

Hillis has won hundreds of awards and honors at competitive shows regionally and nationally. She's earned eight Signature Memberships from national watercolor organizations and was one of 40 elected members of the prestigious Washington Society of Landscape Painters. The artist regularly competes in international watercolor exhibitions as well as Plein Air competitions and invitational shows. Her painting, "Gift From the Sea," was recently included in an international watercolor exhibition in the Quingdao Laotian Museum of Art, China and she served as an artist in residence in Dinan, France (2007) and at Hot Springs National Park (2010).

Catherine Hillis was a respected instructor teaching classes at the Torpedo Factory in Alexandria, VA, and at Frederick Community College as well as workshops nationally and abroad. Her watercolor paintings are included in museum, corporate and personal collections and have been published in many venues, including Fine Art Connoisseur Magazine, Watercolor Artist Magazine, Plein Air Magazine, American Artist Magazine, Splash 12, Splash 14, Splash 18, the Artistic Touch series of water-media books, The Washington Post, the Best of America Watercolor Artists & Artisans, Volume 1 and the Best of Virginia Artists & Artisans 2005. Hillis teaches a series of brief watercolor lessons on MonkeySee.com.

Please visit www.catherinehillis.com for more information regarding galleries, original artwork and classes or email catherine.h.hillis@gmail.com.